Raffle Tickets: $100
All proceeds to benefit the Travis Manion Foundation, Camp Compass & The NRA Foundation
Prizes Include: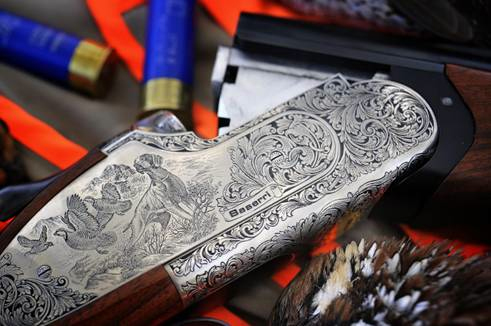 » MARI Elite has Steel Box lock Receiver with Rounded Side-plates
» 30" Barrel with .4 inch Top Rib and White mid bead sight and fiber optic front sight
» Side Ribs are Ventilated
» Receiver is finished in a Silver Nitrite giving a glowing luster to the dual hunting scenes and full engraved Side-plates
» Grade 2.5 European Walnut Stock and matching fore-end that has a hand rubbed multilayer oil finish
» Fully Laser Checkered Fore-end at 34 lines per inch.
» Palm Swell
» Full set of 5 Inner Xtended Chokes (3 5/8" long), all warranted to handle Steel Shot
» Shell Ejectors
» Single Trigger with Barrel Selector
» Eight position trigger adjustment for length of pull
» HRA 1 inch Recoil Pad

A fine round of sporting clays at Hudson Farm and a private lunch with the President of Griffin & Howe!
The Hudson Farm Club operates as a private year round outdoor experience for its members as one of the most attractive shooting layouts in the country since 1997.  The Farm consists of 3,800 acres of beautifully landscaped farmland in Andover, New Jersey with several ponds and lakes.
The Hudson Farm Club also operates The Hudson Farm Foundation which makes annual disbursements to local charities in the community.

Wing and Clay shooting instruction for party of four at the Covey & Nye Shooting Grounds!
We welcome beginners and clay target enthusiasts alike to the Covey & Nye Shooting Grounds. Our challenging five-stand sporting clay venue and shooting school are located on an extraordinary 1200+ acre private sporting preserve. Join us for a great day and an unforgettable experience.  The Covey & Nye Shooting School is managed by renowned shooting instructor, Lars Jacob. Learn how to successfully shoot clay targets, or improve your game with expert instruction. You will be able to apply what you've learned on our challenging 5-stand sporting clay venue. Fees include instruction, clay targets, use of a shotgun, eye/ear protection, and club use fee. Ammunition not included.

THE NEW STANDARD FOR RELIABILITY IN AUTOLOADING SHOTGUNS.
VERSA MAX® shatters convention and all previous benchmarks for realiability with an action unlike any that have come before it. Proven in the field and in extreme test of endurance with thousands of test rounds, it cycles all 12-gauge loads with ultimate consistency, softer recoil and less maintenance than you've ever experienced. Any load. Anywhere. Every time – the new pinnacle of autoloader technology.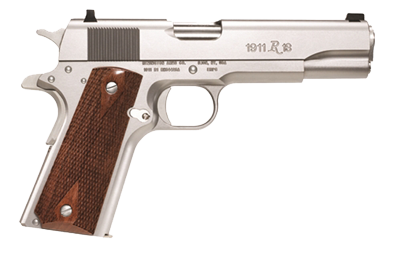 THE ALL-NEW REMINGTON® MODEL 1911 R1 STAINLESS.
The accuracy and reliability that have made the 1911 an American icon now shine brighter than ever. Features include a crisp trigger, dovetailed front and rear sights, precision-machined slide and frame, and available fine-checkered American walnut grips. The new Model 1911 R1 Stainless is truly the finest blend of exacting craftsmanship and out-of-box performance available today. Every element is produced with ultra-tight tolerances on equipment representing the height of modern technology. The result is a sweet-shooting advancement of a legendary design we're more than proud to put our name on.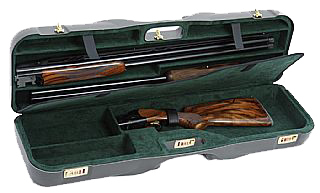 Negrini has long made cases for companies such as Beretta, Benelli, Browning, Winchester, Perazzi, Blaser, Zoli and others, but this will be the first time that the company's factory replacement cases and lightweight International Air Travel Approved cases will be available commercially to U.S. shooters.
The company's patented design features double wall construction of thermoformed, high rubber content ABS, yielding an extremely light and very durable case that's approved for air transport. The outer and inner case shells are assembled by ultrasonic welding and by the addition of fluid ABS material to create a weld as strong as the material itself.
For more information, go to Negrinisrl.com.
And much more!