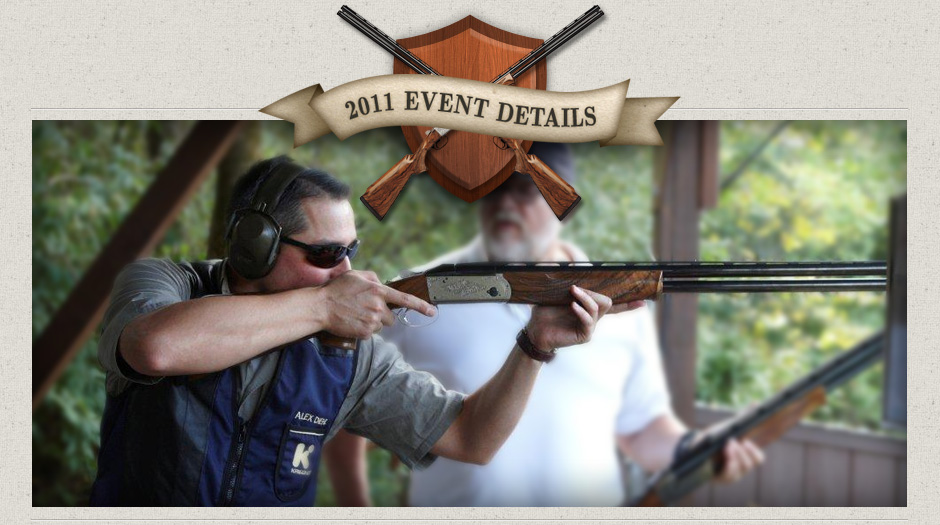 The Rod & Gun Club of the Union League of Philadelphia held The Second Annual Fine Arms Invitational on Monday, September 19, 2011 at the Lehigh Valley Sporting Clays, Coplay, P.A. This shoot was held in conjunction with Lehigh Valley Sporting Clays & The National Rifle Association and it is a truly premier Sporting event. Proceeds from this event benefited several charities, including Camp Compass & the NRA Foundation.
Last year's participants included Krieghoff, Caesar Guerini, Beretta, Dakota Arms & Griffin & Howe. Griffin & Howe featured several lines including AyA, Blaser & Arrieta. The ammo was donated by Remington. Raffle prizes of a Baserri MARI Elite Model, a fine round of sporting clays at Hudson Farm, and a private lunch with the President of Griffin & Howe were awarded. This year's line-up will be equally exciting!
Most of us are shotgun enthusiasts. This event worked so well last year because it gave our participants the opportunity to shoot several fine guns next to their own – where they could see and feel the difference between brands, models and gauges.
Another important aspect of this event is the novice clinic – there are few better venues for introducing someone to sporting clays and the world of fine shotguns. Dave Butz, NRA Board Member and shooting instructor was kind enough to lead this clinic in 2010 and 2011. Dave is a retired All-Pro defensive tackle for the Washington Redskins who played in three Super Bowls and is a great supporter of this sport.